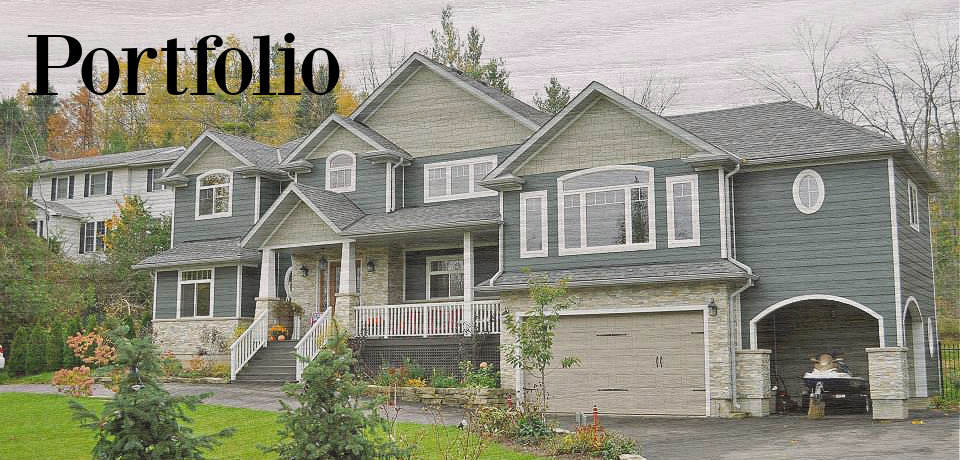 We like to think that our work speaks for itself (although we have many of our clients who do the speaking on our behalf – and we like that too!). We always think the best way to see our work is to see it for yourself. Below is a small selection from our portfolio. The design portfolio features many finished home designs and renos while the drawing section shows you how people's dreams all start – on paper.
Click on one of the pictures below (photos or drawings) and use your keyboard arrow keys to advance forward or backwards through the portfolio. You can also sue the mouse on the arrow buttons contained within the picture to advance also.
PS: If there are any photos or drawings that catch your eye – or if you'd like to know more (or see more) give us a call and let us know what you are interested in seeing more of. If we've got more photos – we're happy to share them! Enjoy!
Design is a huge part of what we do – and we're good at it. From classic styling to modern touches – we create designs for your home that give your house distinction, charm and greater market value. If you are thinking of designing your home from scratch or would like an addition to blend in with your existing house style – we can help.
My wife and I used Matthews Design and Drafting Services after seeing the wonderful work he did on my friends large addition. Doug was great and our bathroom turned out even better than we could have hoped. We'll definitely use him again when we redo our basement. ~
Michael Crawford