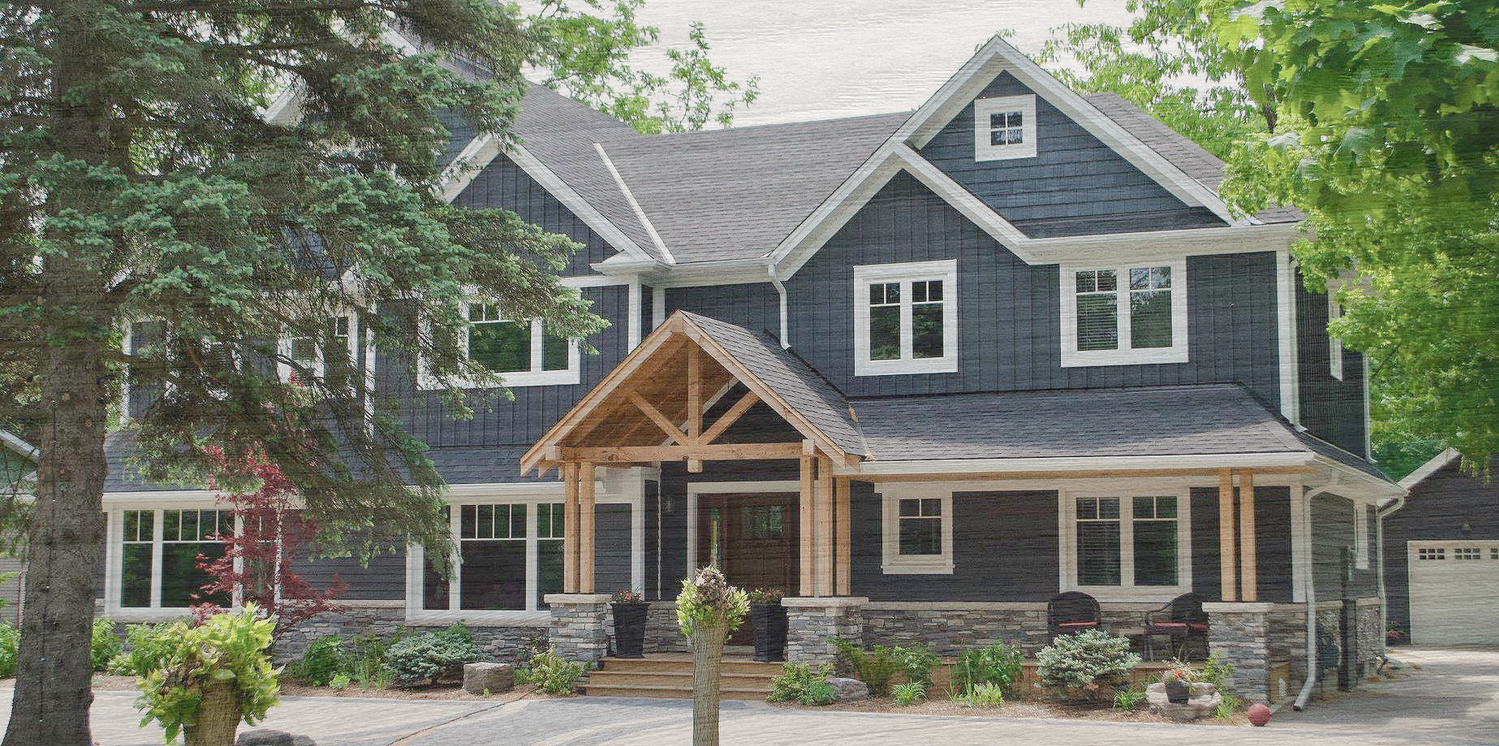 Working Drawings and Approval
This final phase of the Architectural process does not require a lot of meeting time with you; however it does require the most amount of work to complete the drawings and required documents. The final sketch design is transformed into a full set of working drawings adding the required structure, building and wall sections picking up details, notes, dimensions and finish materials. We will also add the required information to provide a clear scope of work allowing professionals and tradesman to be able to construct your project.  A Building Code Review and a Provincial License Stamp is required to submit the plans for building permit. Matthews Design will review and take responsibility for the design work as our firm is registered under subsection 3.2.4.of Division C, of the Building Code and is qualified in the appropriate classes/categories as regulated by the Province. With each Municipality being different they may also require a professional structural engineer review the drawings as part of the permit process. This cannot be determined until the final stages of the project. At Matthews Design we will coordinate the final permit package including Architectural drawings and the necessary sub-consultants drawings and documents. The package will also include the schedule 1 designer form indicating our B.C.I.N. (Building Code Identification Number), the Ministry license required to submit Permit Drawings to the Building Department. If your time doesn't allow for you to submit the final permit package to the Municipality, Matthews Design does provide the service to take care of the Permit submission. However, once the building permit is received, my services are complete and Contract Administration during the construction phase should not be required as your contractor will be in charge of the process. Matthews Design can provide further services for Contract Administration which could be discussed as per your individual project when at that stage of the process. Each project is different from the next, which is why at Matthews Design we begin with an initial meeting and complete a Proposal of Services. Pricing is not based on square footage but rather on the amount of work and complexity, therefore your proposal would be for your specific project, showing the process required and includes all Professional Fees for not only Matthews Design but gives you an idea of the fees for all sub consultants which could be required when completing the entire package of permit drawings and documents. Doing this gives you an overall picture of costs, not just a portion of the costs, to find out later that there are more expenses you might not have budgeted for.
There is a lot of information to take in when building and it may seem overwhelming, but write down any questions and please give us a call, set up a meeting and we can lead you through your project. Remember, this is not supposed to be stressful.